Auditor Blackburn was awarded the Illinois County Auditor of the Year Award and the Government Finance Officers Association Award of Excellence in Financial Reporting Achievement .
IT Security awareness webinar 2020
IT Security Awareness Webinar
Open Government Center
You can view all of the County's financial information along with detailed information on all checks written by the county.
Government financial report in XBRL
Will County becomes first government in the nation to post an AI-enabled financial report, to increase cost savings and government accountability.
2019 Seminar Series
Join local professionals for important information on anti-fraud programs and steps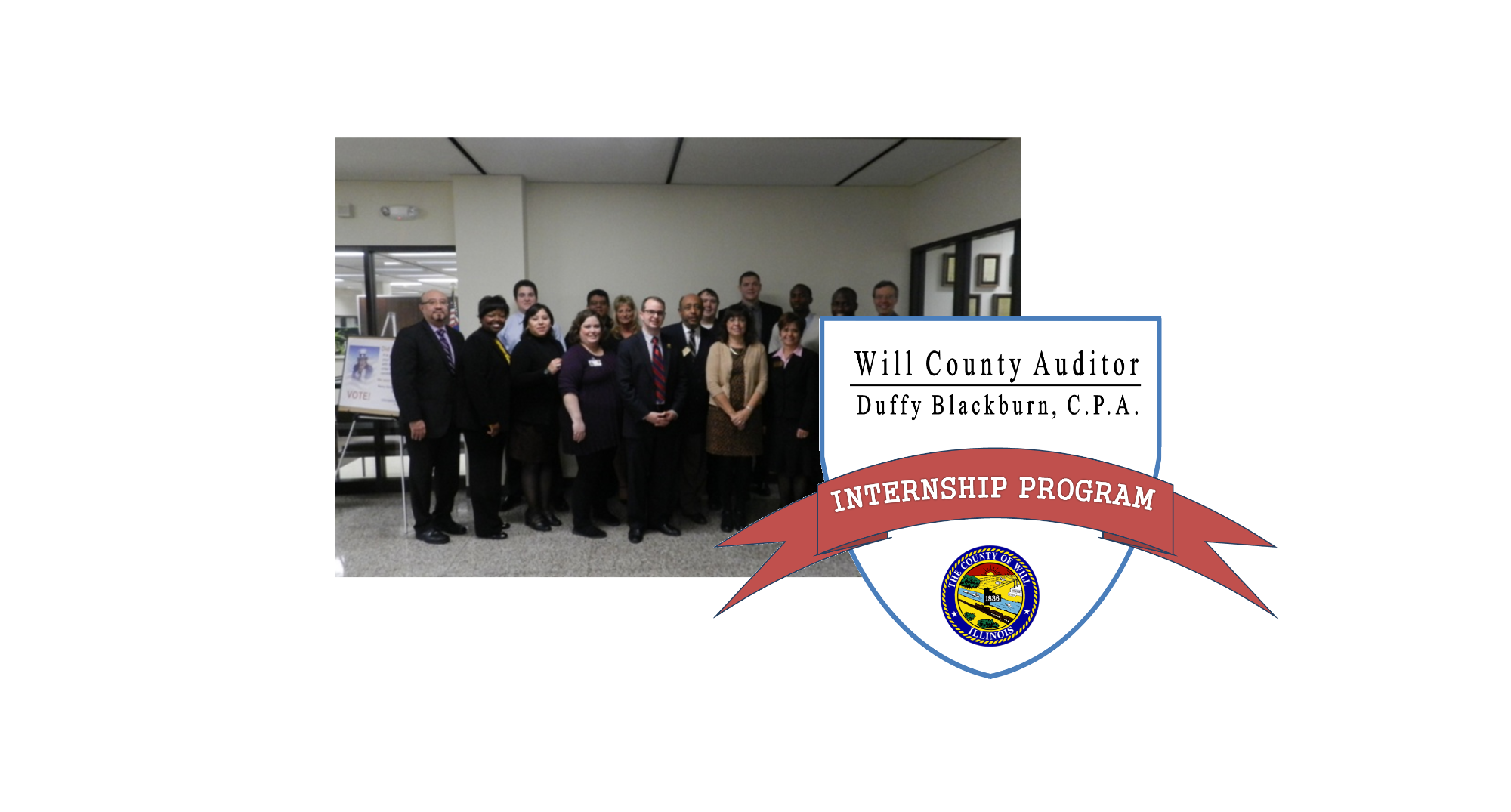 Auditor's Internship Program
The Program interns have completed a combined 2,320 hours in their university internship - 90% of program interns were placed in careers in their field of study or continued graduate studies.
Will County's Checkbook 2.0
Keep an eye on your tax dollars with the online Checkbook
Online citizen transparency tool open to the public.
The dollars ($) in the table below of current (Revenues, Expenditures, and Cash) and within the featured dashboards are linked to actual Will County accounting system data.
WILL COUNTY GETS RARE A+ IN GOVERNMENT TRANSPARENCY
WILL COUNTY AUDITOR: LAUNCHES NEW EXPENDITURE REPORT
BLACKBURN PRESENTS COUNTY WITH FIRST-TIME PROCUREMENT CARD REBATE CHECK
Please reload
Photo by Paul Sableman, used under a Creative Commons Attribution-ShareAlike license